European Italian poplar is a very fast growing tree, with soft light colored wood that is sustainably grown in Europe. Italian poplar plywood is often used for lightweight plywood and veneers.
Spectratech Color Black MDF
Spectratech Color Black MDF is a unique, premium colored MDF with brilliant color to the core characteristics. Black Diamond MDF retains the physical properties and characteristics of conventional MDF panels, while providing vibrant color choices.
HDF Combi Ultra Core Plywood
HDF Combi Ultra Core plywood is the highest quality Light Weight Paint Grade plywood panel on the market today. It features a exterior grade, composed ultra premium, limited void core.
Medite, Medite FR, Medex MDF
Medite® is the foundation of the Roseburg Forest Products MDF product line and offers a smooth hard surface, exceptional machining, plus clean, sharp edges for cutting and drilling applications.
Russian Birch plywood is desired for its multiple plies of birch veneer that provide superior stability and strength. This panel is an exceptional performer when strength is desired, when either the face veneer or panel edges are exposed, or when a pleasing edge appearance is needed.
ANSI/HPVA defines hardwood plywood as a "panel composed of an assembly of layers or plies of veneer or veneers in combination with lumber core, particleboard core, MDF core, hardboard core, or of a special core material joined with a adhesive.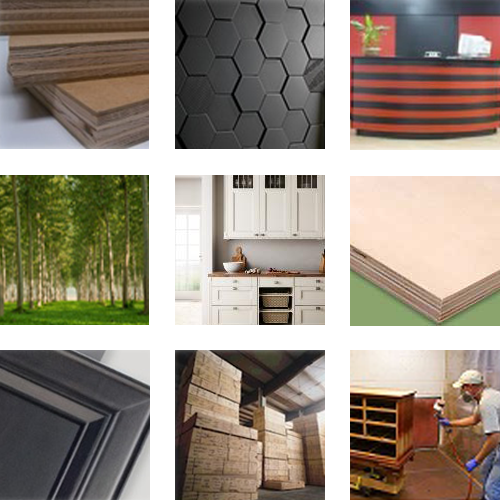 Wholesale Specialty Building Products
Packard Forest Products is the Midwest largest leading innovative Wholesale Distributor of specialty building products servicing a large variety of market segments. We are your number one source for certified American Made GREEN LEED required products having no added urea formaldehyde ( NAUF ) and C.A.R.B (California Air Resources Board), that are green and environmentally friendly.
What our clients are saying
Sign up to get our latest deals, news & updates