Packard Forest Products is the Midwest's largest leading innovative Wholesale Distributor of specialty building products, helping to Design Specialty Interiors, ( DSI ).  We are your number one source for certified American Made GREEN LEED required products having no added urea formaldehyde ( NAUF ) and C.A.R.B ( California Air Resources Board ), that are green and environmentally friendly.
With a long diverse history in the building products industry, our ability to meet the unique challenges that owners, estimators, project managers, purchasing agents and sales representatives face on a day to day basis are met or exceeded. There is always a way to get the job done. It takes a well educated company that follows the market and product trends to lead the industry with innovative products, idea's and solutions.
Packard Forest Products is that company of choice!!
Make it "Greener" by specifying GREEN & NAF, NAUF Products
BENEFITS OF DEALING WITH PACKARD FOREST PRODUCTS
INNOVATIVE AND RESOURCEFUL.DEALING WITH THE LEADER IN THE INDUSTRY,
100% PRODUCT GUARANTEE, WE BACK UP WHAT WE SELL.
LOCKED IN PRICING AND SERVICE: PRODUCT PROGRAM OFFERING: JUST IN TIME INVENTORY!
GREEN CERTIFIED, LEED PRODUCTS: GREEN INITIATIVE, KNOWLEDGEABLE CUSTOMER SERVICE.
PRODUCT KNOWLEDGE AND CONSULTING
LARGE PRODUCT OFFERING
CONSISTENT PRODUCT QUALITY FROM ORDER TO ORDER.
EXTRA SERVICES: CUT TO SIZE, LAMINATING, PRIME AND PAINTING
GET INFORMATION PROMPTLY: NO VOICE MAIL, TALK DIRECTLY TO A HUMAN BEING!
Our focus is on the needs of our customers, helping them to Design Specialty Interiors, ( DSI ) and we strive to get better every day.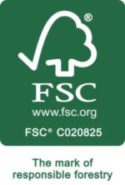 Talk with a sales representative from 8am to 5pm eastern standard time or email   Please include quantity, thickness and contact information, including company name and address. Thank You sales@packardforestproducts.com.   

Sign up to get our latest deals, news & updates