WE RECENTLY ADDED A LINE OF FIRE RETARDANT (FLAMEDXX) OSB AND GEORGIA PACIFIC'S TOUGH ROCK FIREGUARD C GYPSUM BOARD TO OUR FAMILY OF FIRE RETARDANT PRODUCTS. WWW.PACKARDFORESTPRODUCTS.COM
TOUCH ROCK MEETS THE CRITERIA FOR TYPE X SPECIAL FIRE RESISTANCE , AS DEFINED IN ASTMC1396 AND IS CLASSIFIED FOR FIRE RATED ASSEMBLIES BY UNDERWRITERS LABORATORIES LLC (UL).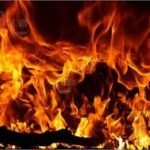 CLICK FOR TOUGHROCK GYPSUM BOARD INFORMATION
FLAMEDXX® is the first fire retardant Oriented Strand Board (OSB) on the market, protecting families and businesses by slowing the spread of fire and providing a safe and economical alternative to fire retardant plywood.
The FLAMEDXX® patented process uses a complex chemical formula applied to OSB to help slow the spread of a fire. FLAMEDXX® utilizes advanced manufacturing equipment and a patented process to treat OSB that is less ex- pensive and stronger than most fire retardant products, therefore saving our customer money now and live tomorrow.
CLICK FOR FLAMEDXX INFORMATION